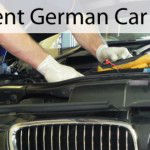 In desperate need of a Mercedes Servicing Leigh company who can provide you with "dealership quality without the price tag?" If this is the case, look no further than Northwest Bloor Motor Works; specialists in the repair, service and engineering of Mercedes cars-old and new. Having been established for over 20 years, they have built up an enviable reputation for outstanding quality allayed to cost effective pricing and superb customer service.
Whether you are in Leigh requiring Mercedes servicing or you are anywhere else in the Greater Manchester area, by contacting Bloor Motor Works, you are guaranteed to have your expectations not only matched but surpassed by their dedication, commitment, workmanship and above all thoroughly professional attitude. With the very latest dealer tools and diagnostic online tools at our disposal-indeed other garages come to us with technical issues-you receive peace of mind you are in the hands of consummate professionals.
For Mercedes servicing Leigh, Bloor Motor Works can boast 9 service bays at their large privately owned premises; meaning they can cope with a large volume or work without this being detrimental to the customer in terms of waiting times. All technicians are highly skilled, having all been dealer trained, with a dedicated technician on hand at each service bay. With courtesy cars available to keep you on the road, and a helpful, friendly and honest attitude running throughout our team, Northwest Bloor Motor Works are confident you will not find an equal when it comes to Mercedes servicing.