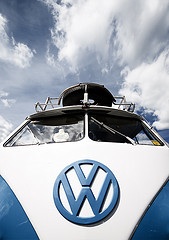 Where can I find a Volkswagen mechanic In Wigan? Dealing with a vehicle breakdown certainly isn't fun and trying to find a mechanic to work on a Volkswagen can be frustrating. So how do you find a mechanic? Great news! North West Bloor MotorWorks are independent German car specialists and they can get your VW running and back on the road. In fact, no job is too big or too small for them. They have been serving the people in Wigan and area since 1996 and over the years, they have built a reputation for providing outstanding services. All you need to do is call them and their mechanical team will have you back on the road in no time at all. Time is money as we all know and one can't afford to waste either these days.
In Wigan, a Volkswagen mechanic you can trust can be hard to find, but no more because NW Bloor has built a strong team of professionals that can take care of all your mechanical and diagnostic needs at a price you can afford. They offer attractive pricing for diagnostics; MOT's, servicing, engineering, and repairing. These services are available for VW, and they are also available for BMW, Mercedes, Audi, and Porsche. But wait – they also service and repair all non-German car. As a privately owned business, they are not associated with any of the manufacturers. What this means for you is that they are able to create cost effective solutions by utilizing all of the parts resources that are available to them. For you, that means the best possible price for your vehicle's repairs.
So the next time you find yourself wondering how you find a Volkswagen mechanic in Wigan, you need to call North West Bloor Motor Works and let their 20 years of experience of experience in the Manchester area work for you to help you, whether you have a diagnostic issue, need your VW serviced, require MOT's, or desperately need affordable repairs, you can have one stop shopping at NW Bloor. So what are you waiting for? Why not book your appointment today?