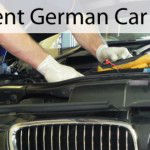 If you need a BMW Specialist Wigan for any age BMW manufactured vehicle, there is only one destination to choose; North West Bloor Motor Works, Horwich, Bolton. With a wealth of experience as a privately owned business that been servicing the North West region as a 'German car' specialist for over 20 years-1990-they have the necessary know how and expertise to provide a cost effective solution every time. Whatever your requirements, the team at North West Bloor have the answer.
From Wigan to throughout the region: a BMW specialist of North West Bloor's reputation and experience can't be discounted. With around half of all jobs concentrating on BMW vehicles, they have the most up to date latest 'dealer' tools and online diagnostics at their disposal. Indeed they regularly gain referrals and recommendations with customers unhappy at the 'exorbitant' prices they have paid at dealerships-which they can receive the same level of service at North West Bloor for half the price!
For BMW specialist Wigan enquiries, you will be dealt with in a prompt and efficient fashion; befitting the companies' standing within the industry. Boasting 9 service bays-meaning work can be carried concurrently on 9 vehicles; saving you the wait-each is assigned a dedicated technician who has been dealer trained and will answer any questions you have directly. With services starting at a mere £69; with full servicing and book stamping available, whatever age of your BMW, the team at North West Bloor Motor Works have all the solutions.