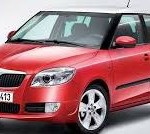 Skoda servicing in Atherton should be done by technicians who understand the brand. We have over twenty years of experience and e offer an expert service to all our customers. The Skoda is your family and commuter workhorse. You need to keep it operating at top performance to get the great fuel efficiency and keep the engine running clean so you get years of service from your vehicle. We are a full service garage offering oil changes, diagnostics, servicing, repairs, brakes and MOT testing. We are also professional and friendly, ready to answer questions you have about your car. Our professional team goes the extra mile to ensure your needs are met.
For drivers in Atherton, Skoda servicing means that you'll be safe on the road. Sometimes your car is the only thing separating you from the nutters in this world so you don't want to risk a breakdown on the road. Make a once a year appointment for your MOT and have your engine serviced at the same time. We will check your clutch and brakes to make sure they have enough life left in them. Our diagnostics are cutting edge and we can find any malfunction and attend to it. If your car needs work, we have time to explain the details to you. However, we never waste your time. We get your car back to you as scheduled because we know you need it.
Skoda servicing in Atherton is carried out by technicians with twenty years of experience. We have built up a loyal customer base and we show our appreciation for their business. If you want a real customer reference, we can provide that for you. Contact North West Bloor Motors and schedule your Skoda servicing today. We're happy to provide a quote for the work needed. We think you will find our prices are fair. Don't postpone the servicing for your Skoda. Delayed repairs often cause more extensive and costly damage. Our expert team is available to assist you with professional servicing for your Skoda.