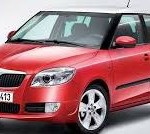 Consider Skoda servicing in Darwen because it helps to keep your vehicle in excellent working condition. Working with professionals when servicing your machine helps you avoid unnecessary challenges. Efficient vehicle servicing extends your Skoda's life. Quality service also prevents you from incurring costly repairs and replacement of spare parts. Servicing can help you identify issues with your Skoda before they escalate. An experienced service provider gives you access to genuine products during maintenance and basic repairs. Experienced technicians will guide you on the immediate and future work your Skoda needs.
Skoda servicing requires attention to detail. In Darwen, Skoda servicing can be personalised and efficient. Our team will work closely with you and provide the service your Skoda needs. We provide excellent services to our clients at budget-friendly prices. We're dedicated to making our clients keep their vehicles in optimal condition. Our outstanding services have enabled us to get numerous referrals from our clients. As such, you can trust us to provide you with high-quality servicing solutions. We guarantee our clients value for their money. Our team comprises reliable and trustworthy experts who understand all about Skodas. These experts will give you honest feedback about your Skoda. Being a leading German machine specialist, you can trust us to care for your Skoda and address any concerns you may have.
We have all equipment required for Skoda servicing in Darwen. In addition, we have various service bays to ensure quick and efficient service. We understand the type of servicing that every brand needs. Besides service, we also provide MOT testing. We also provide car repair services. Contact North West Bloor Motors for a quotation on your Skoda servicing needs. We work on a wide range of other vehicle brands including Porsche, BMW, Mercedes, Volkswagen VW, and Audi. Working with both dealers and franchises has enabled us to accumulate experience that empowers us to serve you better. We are always eager to welcome new customers.