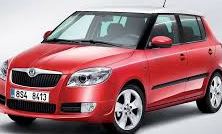 When Searching For Skoda Servicing In Wigan, you will no doubt come across the name of North West Bloor Motor Works; specialists in 'German' car servicing for the Greater Manchester and Lancashire areas. Situated in large premises in Horwich, for 20 years they have provided their specialist service to a large customer base, who appreciate the quality and professionalism displayed by the team at North West Bloor Motors.
In Wigan, North West Bloor receive many calls about Skoda servicing from potential customers who have been alarmed at the prices quoted by dealers and garage alike. North West Bloor Motor Works pride themselves in offering cost-effective solutions that really do save their customers money-without being detrimental to the quality of work. A wide range of service on offer: MOT's, servicing, diagnostics and repairs, you'll not find a more comprehensive service under one roof!
Those searching for Skoda servicing in Wigan, will benefit from 'time-served' expertise employed by mechanics who-on the whole-have been dealer trained. With a total of 9 separate service bays, they can work on your vehicle in a prompt and efficient manner, using all the latest diagnostic equipment; combined with dedicated technicians for each particular bay. For 'dealership quality without the price tag', it has to be North West Bloor Motor Works.