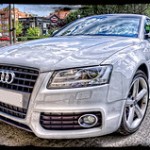 For an Audi service in Skelmersdale, it is important that you choose a garage with qualified personnel. Having your Audi serviced is important and ensuring that it is done by experienced and qualified personnel is even more important, as this can extend the life of your car. The garage you choose for your Audi to be serviced should also have good quality diagnostic equipment to ensure a first rate service. A car is a complicated piece of machinery integrated with lots of rubber, metals, glass, plastics, wires, and mirrors so it is best to leave car servicing to the experts.
In Skelmersdale, an Audi service is offered by North West Bloor Motor Works, an independent German car specialists. They include the servicing of BMW, Mercedes, Porsche, Volkswagen VW, Audi, Mini, Skoda and Seat. This company boasts of well trained mechanics that are committed to ensuring that you leave the garage with a roadworthy car. From clutch replacements to giving your Audi a complete servicing, the trained mechanics at North West Bloor Motors are always on hand to tackle any issue that you may be experiencing with your car. If your vehicle is also due for MOT testing, you will be glad to know that North West Bloor Motor Works is also an MOT testing specialist for all makes of German cars– you will be provided with MOT servicing at a highly competitive price. The mechanics will ensure that your vehicle is serviced quickly and efficiently and if any other thing needs to be done, the mechanics will ensure that it is well explained to you.
When choosing a garage that offers an affordable Audi service in Skelmersdale, make sure you choose one that is highly experienced. North West Bloor Motor Works has nearly 20 years of experience in providing quality service. They differ from main dealers, not only on price but the 'personal' touch they give to all their customers. Are you a little concerned about the cost? They offer an equivalent service as the main dealer at a far more reasonable cost, while working to the same standards as a franchised dealer. If you require an Audi service, contact North West Bloor Motor Works.